What do we do?
Here you will find information on the kind of disciplines, games and events the club members take part in. Click on any of the links below to find out more.
Tetrathlon
The aim of Tetrathlon is to provide Members with a challenging competition that not only requires riding skills, but also athletic ability. It is based on the rules for Modern Pentathlon and usually takes place over two separate days.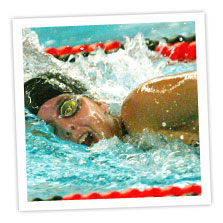 The disciplines involved are XC riding, running, swimming and shooting. You can start being involved at 5 and carry on until 25! Children under 8 are not required to do the XC riding, and instead of shooting they throw a bean bag. Older children do not need their own gun and the Pony Club organises shooting practice and other training.
Tetrathlon is enormous fun and run both as a team and individual competitions. Many top Pentathletes began their sporting careers through Pony Club Tetrathlons!